October 1, 1999 = Rod - Jim - CDR Hit the Links After Work @ Lakewood
Jim shows Rod how to use Jim's digital camera. Rod leaves camera set at super close-up. All golfing pix are blurry.
Jim starts out with 10s and asks all if they would like to up the stakes on Bingo Bango Bongo (Jim is working on his retirement account). No takers so Jim plays up to his capabilities.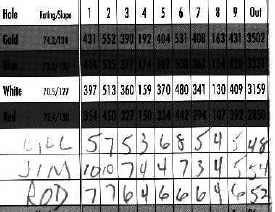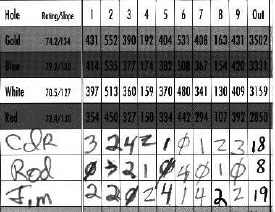 Score Card ------------------------------ Bingo Bango Bongo Card

Everyone Drives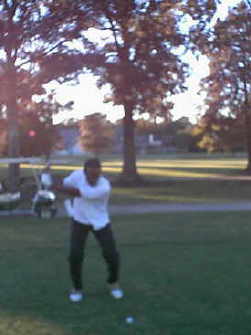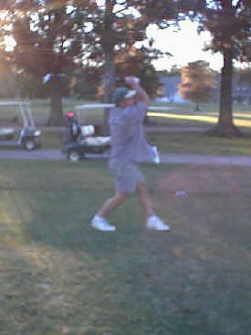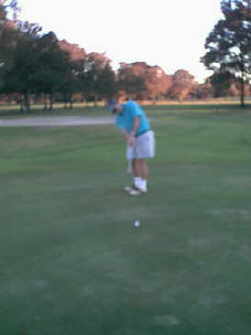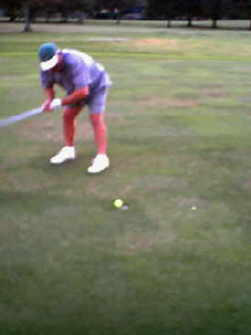 Jim putts for a birdy on the 341 yard par 4 #7 & makes it
Great Picture = Thanx Rod

Rod starts out with a long putt and gets close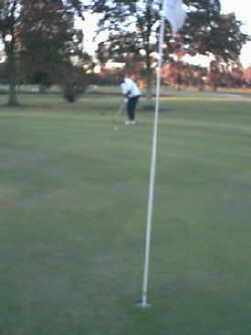 What Rod doesn't realize is that CDR & Jim have a special putting ball imported from Kentucky courtesy of Joann & Sandy.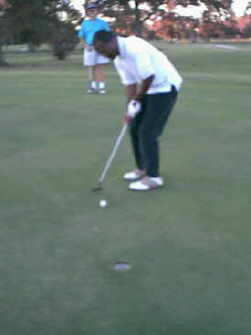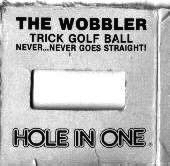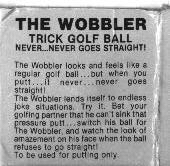 Not only does the ball not go in the hole, it jumps like a jumping bean.
Rod, "What the heck did I do on that putt?"
He probably would have putted with it again, but CDR breaks up laughing and almost falls down. (Good poker face CDR!!!!)
Rod takes the joke like the Champ he is as he falls down laughing.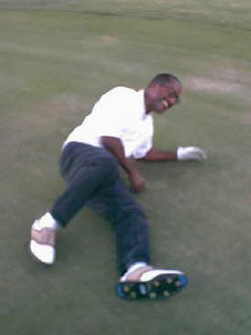 Good fun, Good Company, Let's do it again folks, REAL SOON.
You are trespassing on Rod's Golf Page 10